Are
you
interested in teaching and want to find out more before applying?
Then why not try one or more of our Get into Teaching Experiences?
Our FREE pre-teacher training programmes give the opportunity for those interested in a career in teaching to experience what it's like in the classroom before they decide to apply.
Choose from our unique experiences covering a range of areas in teaching. Each experience focuses on a theme which can support your application.
For privacy reasons YouTube needs your permission to be loaded. For more details, please see our
Privacy Policy
.
I Accept
I've officially finished my A Levels today and I just thought I'd send you an email just to say a massive thank you for all the opportunities YWTT has given me over the last 2/3 years.

Thank you for the masterclasses for the Yorkshire Wolds Teacher Training Experience, I have enjoyed every second of it. It's been so eye-opening to see all the aspects of teaching and how each is implemented and planned. I am so excited to be able to implement all this knowledge that I have learned when I go into the teaching profession. I can't wait to start university and become a teacher.
The YWTT
Get Into Teaching
Experiences
The YWTT
Get Into Teaching
Experiences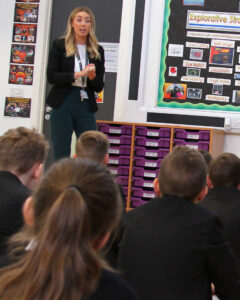 Experience 2
In-School Insights Programme
In our In-School Insights Programme, you have the opportunity to visit one or more of our partnership schools to observe face-to-face lessons, tour the school site and meet with our expert teachers and mentors.
You will be given a timetable of lessons to observe and a chance to meet with teachers, mentors and school leaders to find out about the school curriculum and the courses being delivered. You may meet current trainees and ECTs (Early Career Teachers) to find out about their training and professional development and be given the opportunity to ask expert teachers and leaders about what it is really like to work in a school.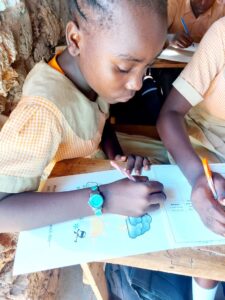 Experience 3
Virtual Skills Development Programme
Build a stand-out application for teacher training through a series of on-line masterclasses and seminars with expert teachers and mentors and short project-based assignments. You will also be given the opportunity to create resources for our charity schools in Kenya and Laos to support teaching and learning there.
The aim of the programme is to allow you to find out about the profession and the routes into teaching, but also provide you with a range of opportunities to sample teaching and create a stand out CV for a future application.

Experience 4
Virtual Teacher Training Experience
Complete this free online work experience programme to build your very own pre-teacher training portfolio. The programme consists of 5 key training modules such as; Resource Development, Lesson Planning, Differentiation, Careers In The Classroom and Assessment Methods.
The online course is made up of 5 modules, each of which lasts around 2 hours. Modules can be completed in your own time and at your own pace.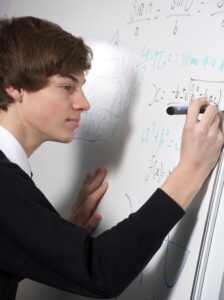 Experience 5
Paid Internship Programme
If you're in the first, second or third year of a STEM or languages degree, we're offering you the opportunity to take part in a paid internship to learn about teaching Maths, Physics, Computing, Chemistry or MFL at secondary school level.
Our next internship scheme starts in June 2024 and pays £300 per week!